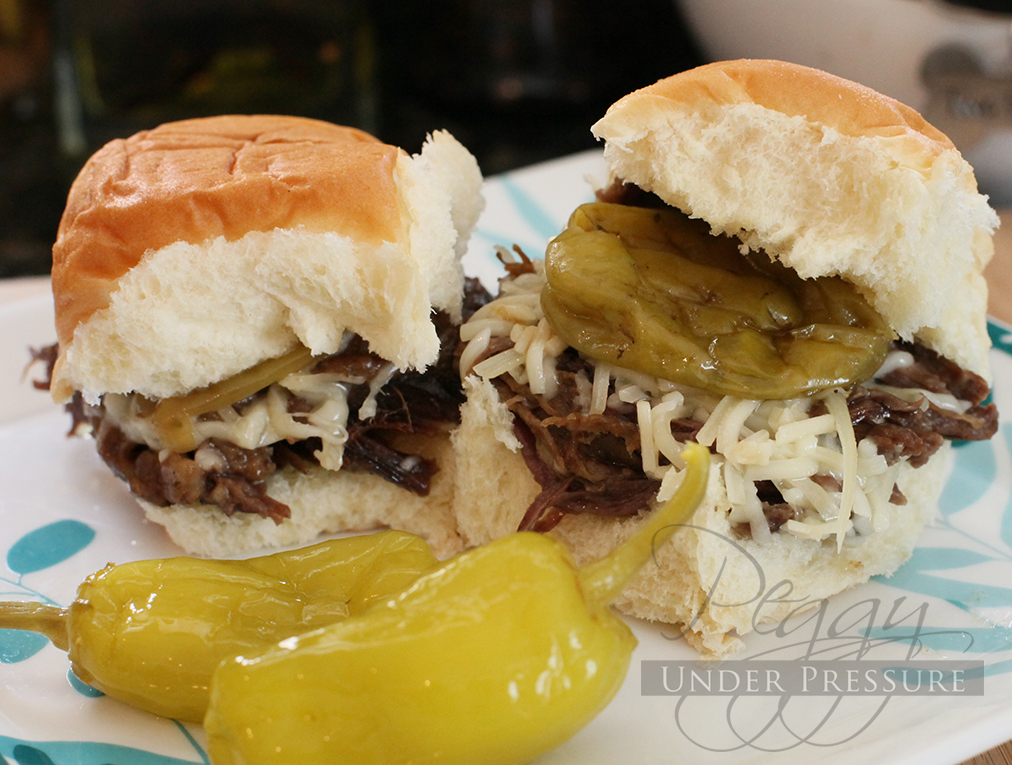 Are you ready to make something super duper easy? I mean so easy that a little kid can do it? And it's super duper tasty as well? Full of flavor like a party on your taste buds. And it's easy on the wallet. It consists of only 5 ingredients if you include the Beef Chuck Roast.
I saw this recipe on Pinterest originally and it was cooked in a slow cooker for up to 8 hours. But what the hey, let's try it in the good ole pressure cooker for only 1 hour.
So are you ready?
Let's go! I'll race you to the finish line!
INGREDIENTS:
3-4 Lb. Chuck Roast
1 Packet of Ranch Dressing Powder
1 Packet of Au Ju Mix Powder
1 Stick of Butter (Or just half if you don't want the extra calories.)
1 Jar of Peperoncinis aka Peppercinis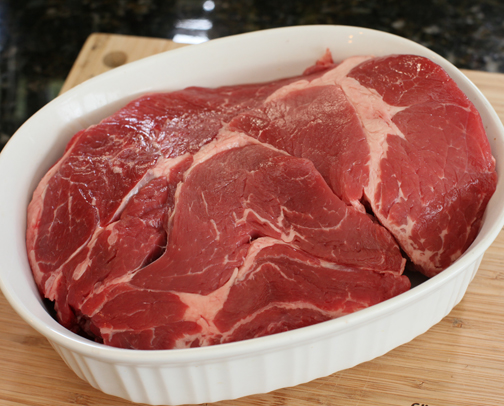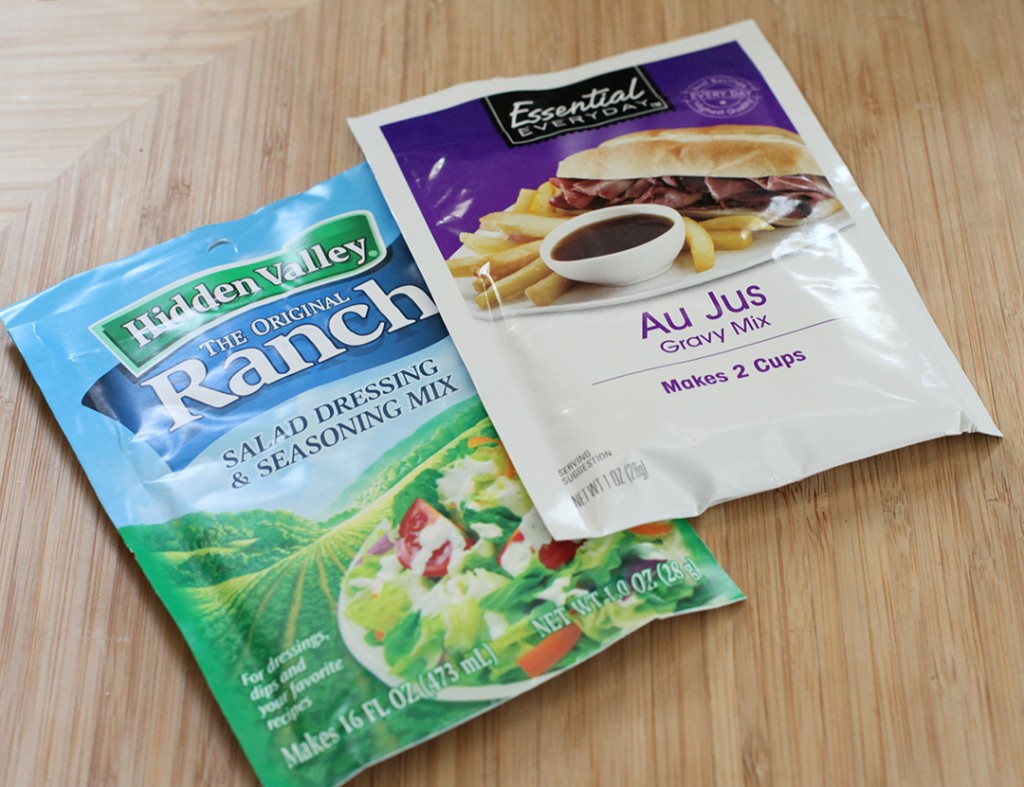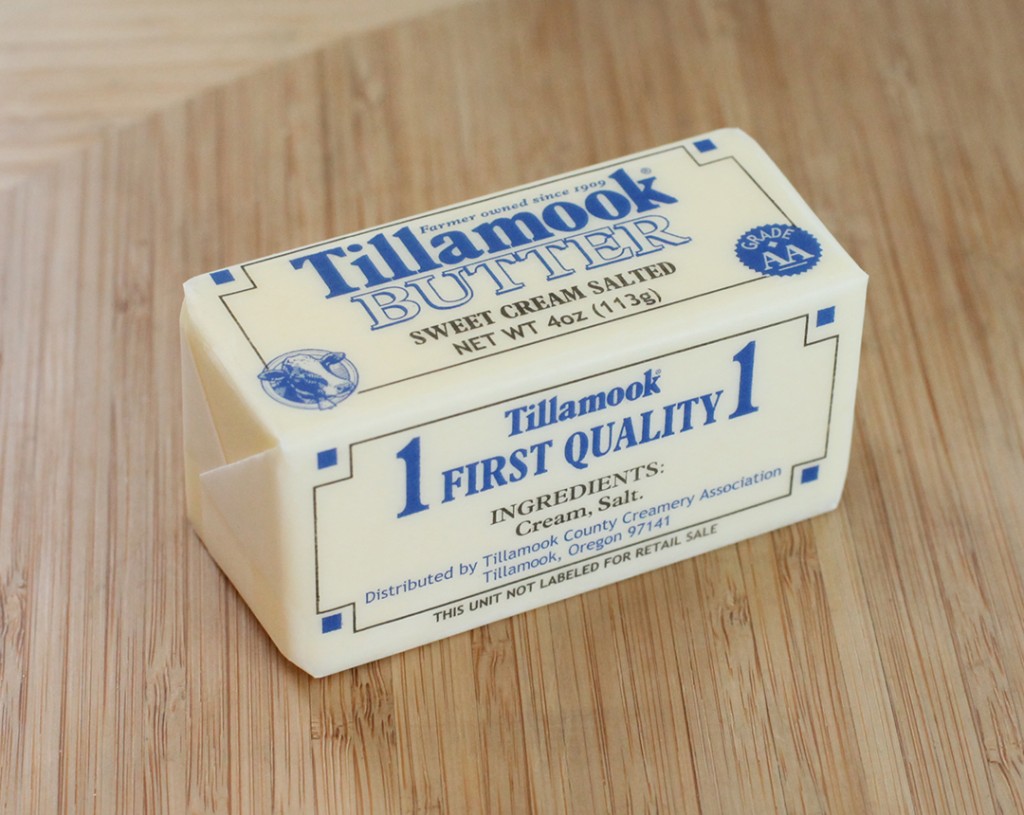 Place about 4 peppers into the bottom of the cooking pot first. Then place the chuck roast on top of them. This will lift up the roast off the bottom of the pan and prevent burning and overheating.
Open the packets of the seasonings and sprinkle them both all over the top of the roast, covering it as much as possible. Place a few more peppercinis on top of the roast, and around it. Then pour about 1/4 to 1/2 of the peppercini liquid into the pot. Add 1/2 a cup of water to that, put the whole piece of butter directly on top of the roast as well and you are DONE!
Lock and load the pressure cooker and program it to cook for 60-minutes.
That is it! I swear! This just might be my shortest post!
You can serve this roast any way you like it. It's got a tangy spicy kick to the taste buds. I shredded the meat since it was falling apart anyway. Sprinkled some cheese on top and sandwiched it in between Hawaiian Sweet Dinner Rolls since that's all I had laying around anyway. AND I was also starving so I totally rushed through the sandwich making process and took a photo and gobbled it all up in like 2 minutes!!!  O M G! It was soooo good, I wanted to cry! There isn't anything healthy about this dish though, so for that, I apologize.
ENJOY!