I had a busy, busy weekend that consisted of my friend's daughter's birthday party that I helped co-host and my own birthday the very next day.  I spent that day with just my husband and we traversed to Malibu.
Anyway, I wanted to post about the actual birthday party for my friend's daughter.  It was a Wonderland theme, which I know, is pretty popular.  But I thought I share it anyway.  We did a lot of DIY crafts and had a small budget.  I say our party was still a great and fun success.  Everyone was impressed and had a wonderful time.
1)  INVITATIONS:  We made the invitations look like the Queen of Hearts playing card.  And the backs of the cards were paired with a red pattern to make it look even more real.  These were simple to make, print and cut out.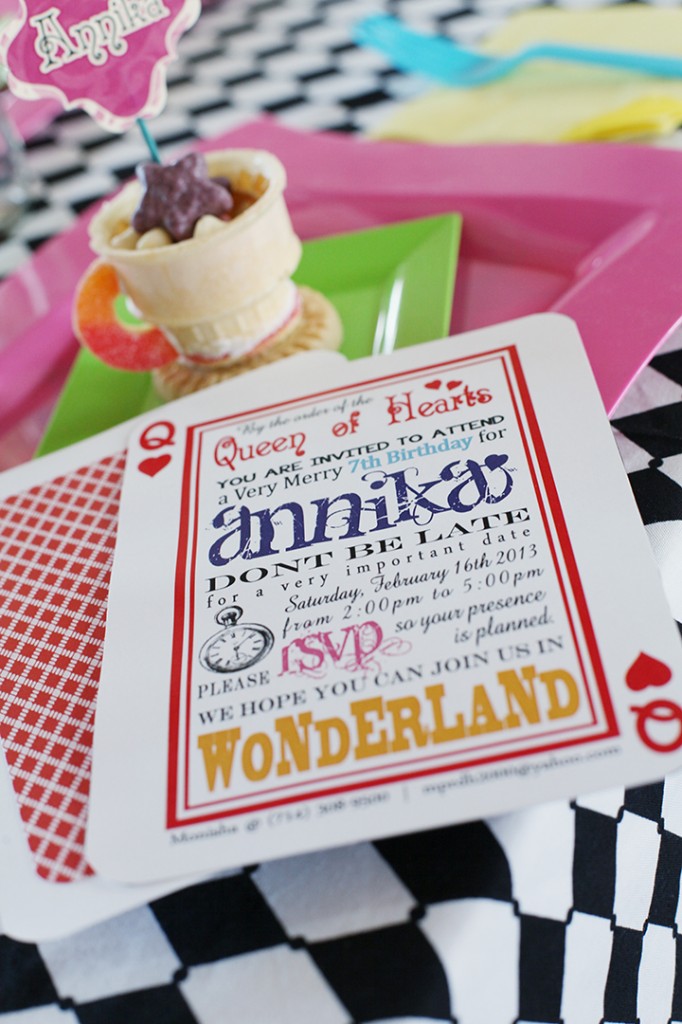 2)  SECRET KEYS & BRANCH: Our friend had this fantastic manzanita branch that has gotten some good use out of it at many parties.  We purchased a lot of little keys off ebay and strung them up in colorful ribbon and hung them up all over the tree.  It added a fun and whimsical feel to the decor.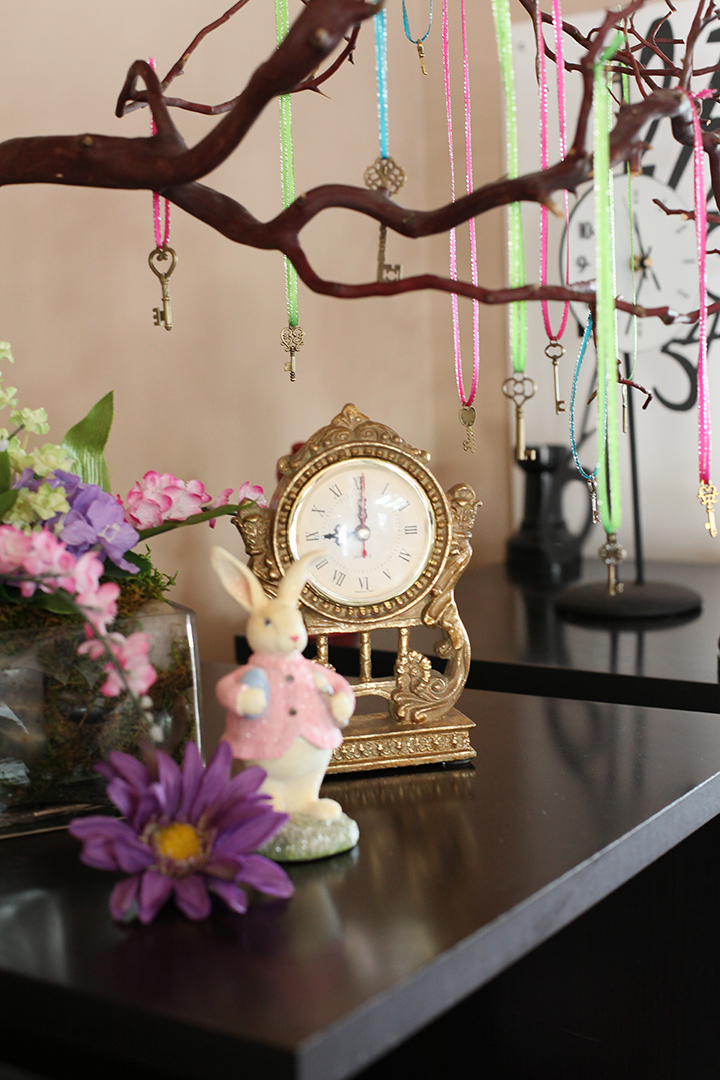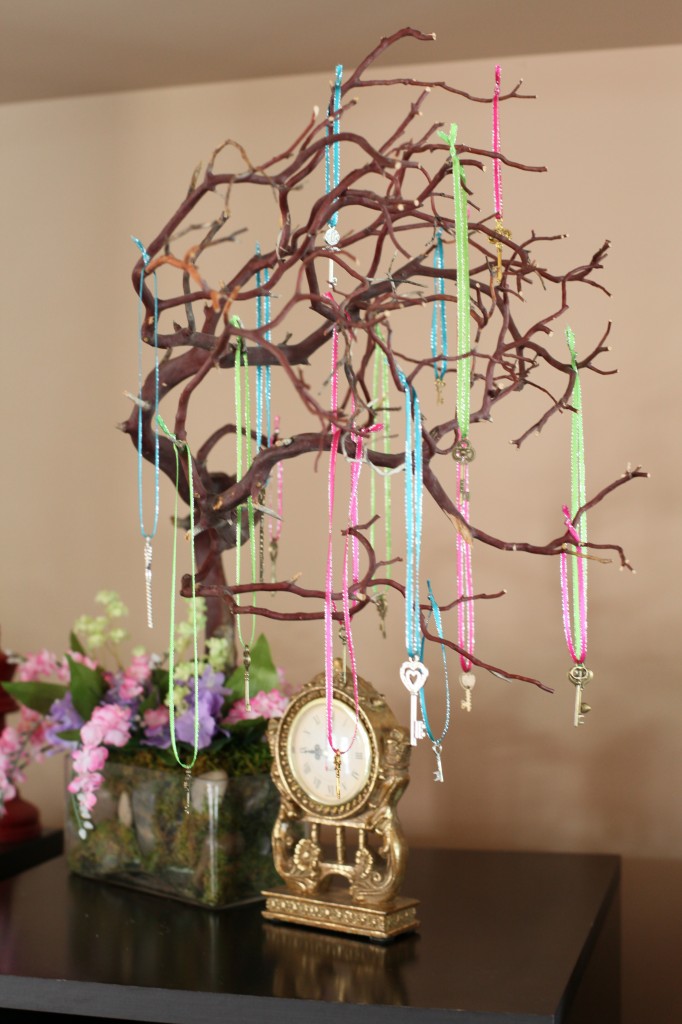 3)  DESSERTS & FOOD:  A)  Drink Me bottles were simply empty Frappacino bottles that we removed the labels from.  This was a great idea we found on Pinterest.  Added a little Drink Me tag and ribbon and wha la.  B)  Edible Ice Cream Cone Tea Cups were super cute and super easy to make.  We also found this idea on Pinterest.  All we needed was plain ice cream cones, gummy rings, large cookies and iced frosting from a tube.  C)  Rice Krispy Treats Cards was just a simple recipe of rice krispies topped with little heart-shaped heads made of card stock.  D)  Cheshire Cat Tails was just giant marshmallow skewers dipped in colored white chocolate and sugar crystals.  These were yummy and the kids loved them!  E)  Heart Shaped ham & cheese sandwiches made by the queen of hearts.  Easy cut outs using a cookie cutter, plus add a little EAT ME tag.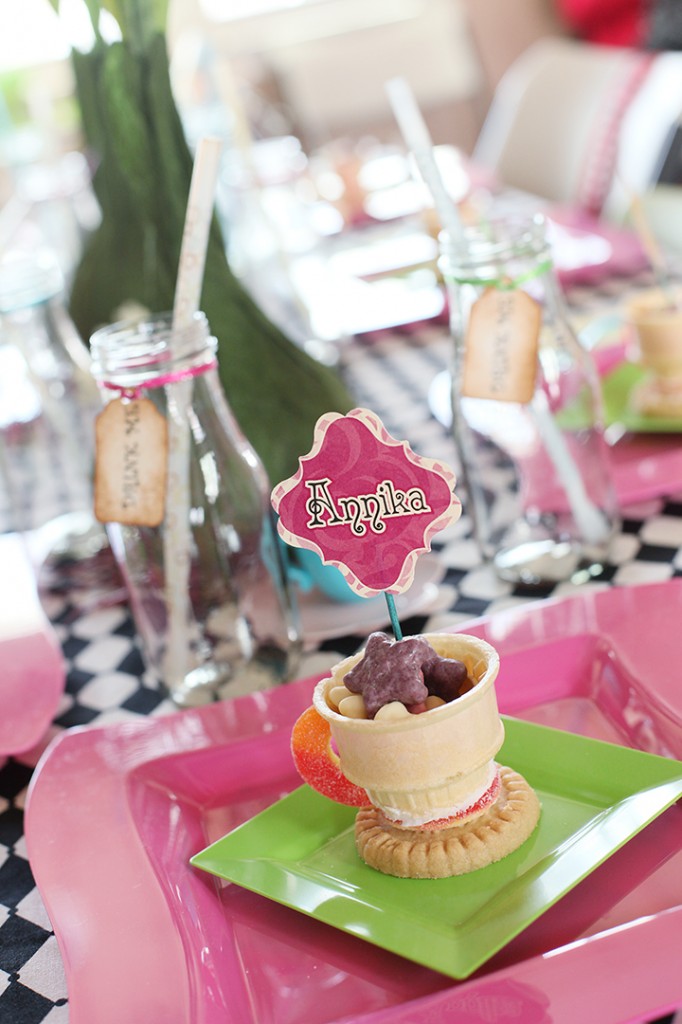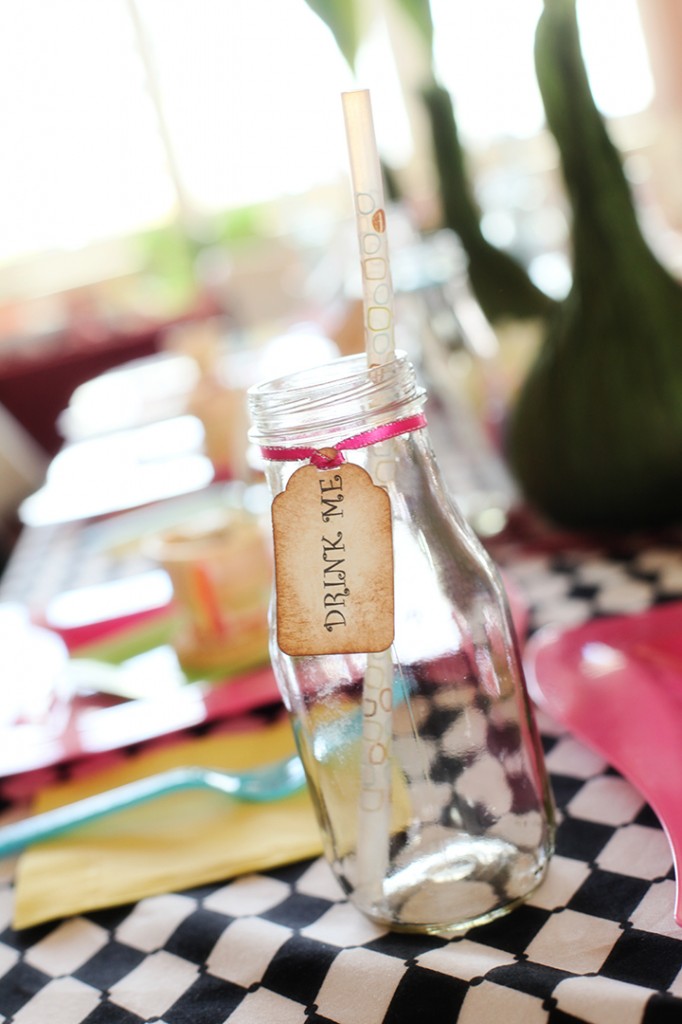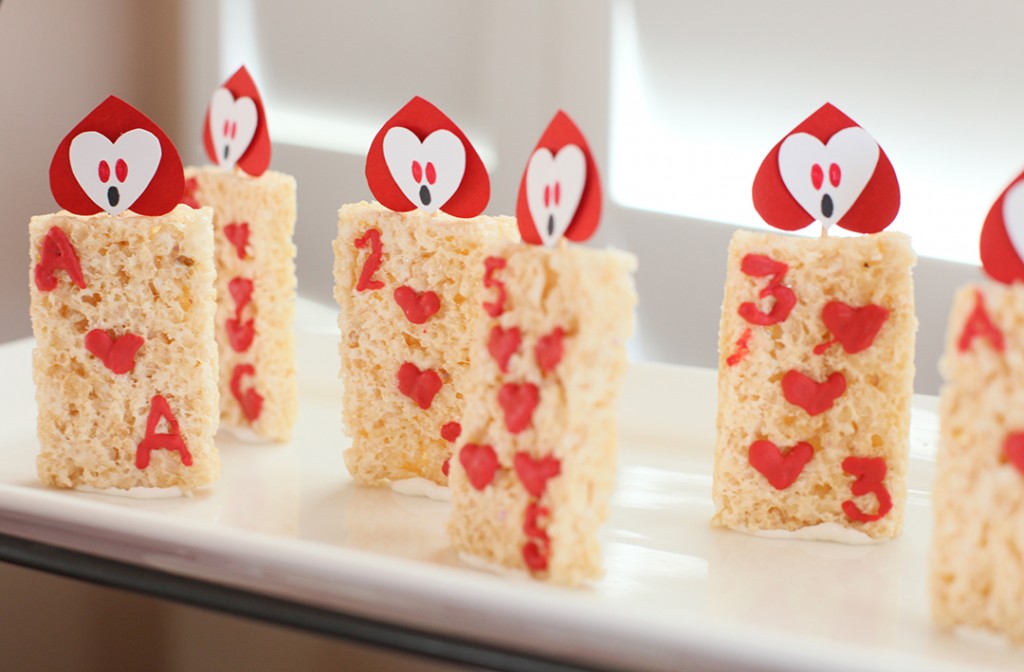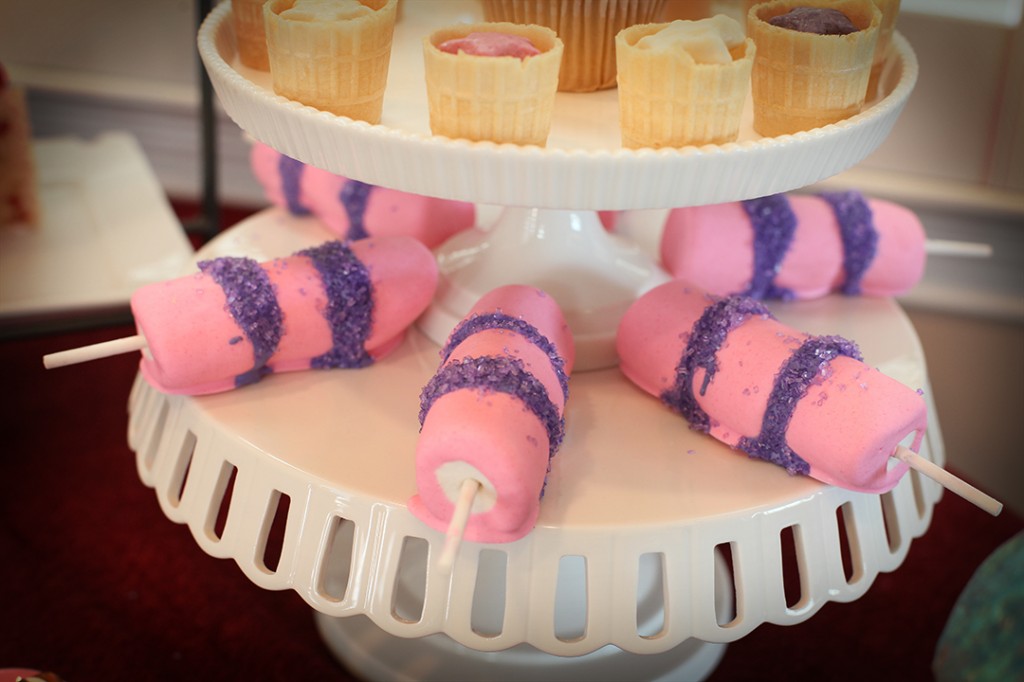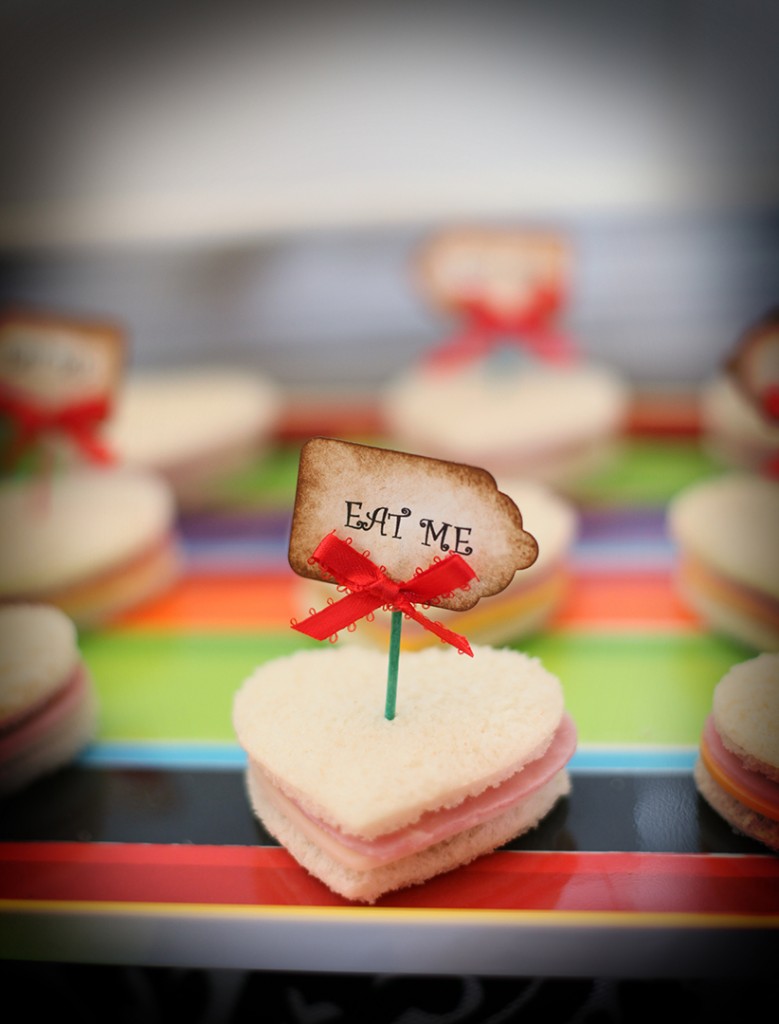 4)  PARTY FAVORS:  We found cute little mason jars for $1 each and filled them with an assortment of candy.  Tag it with a TAKE ME tag and it's ready to go.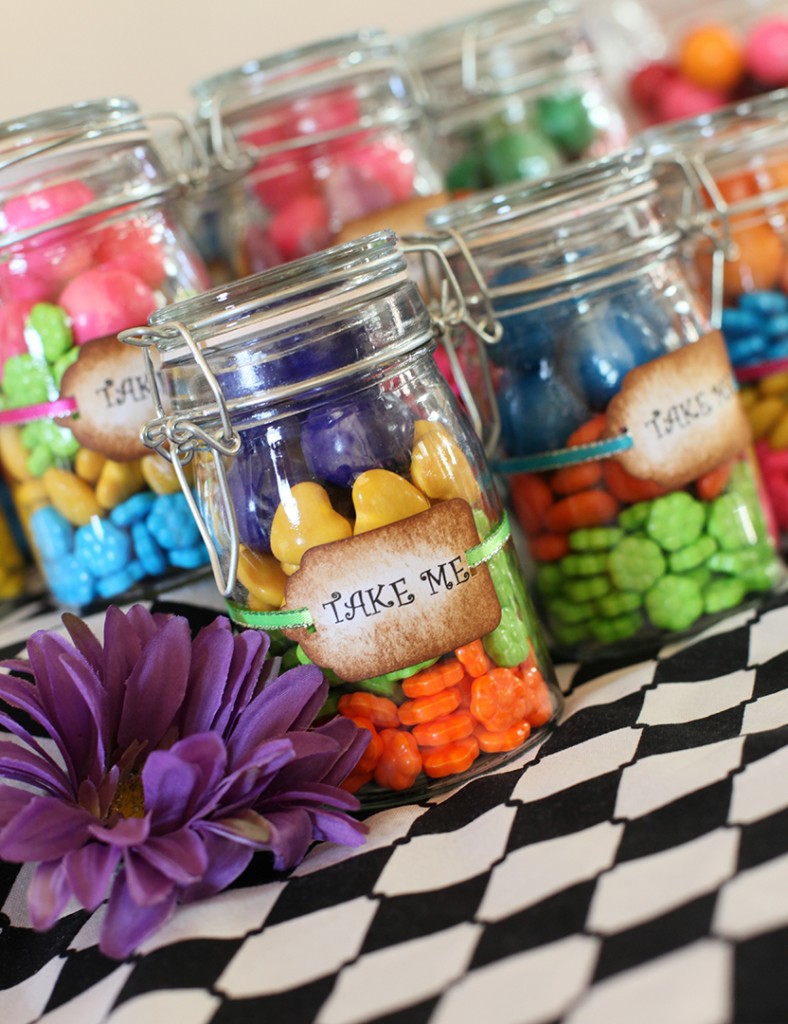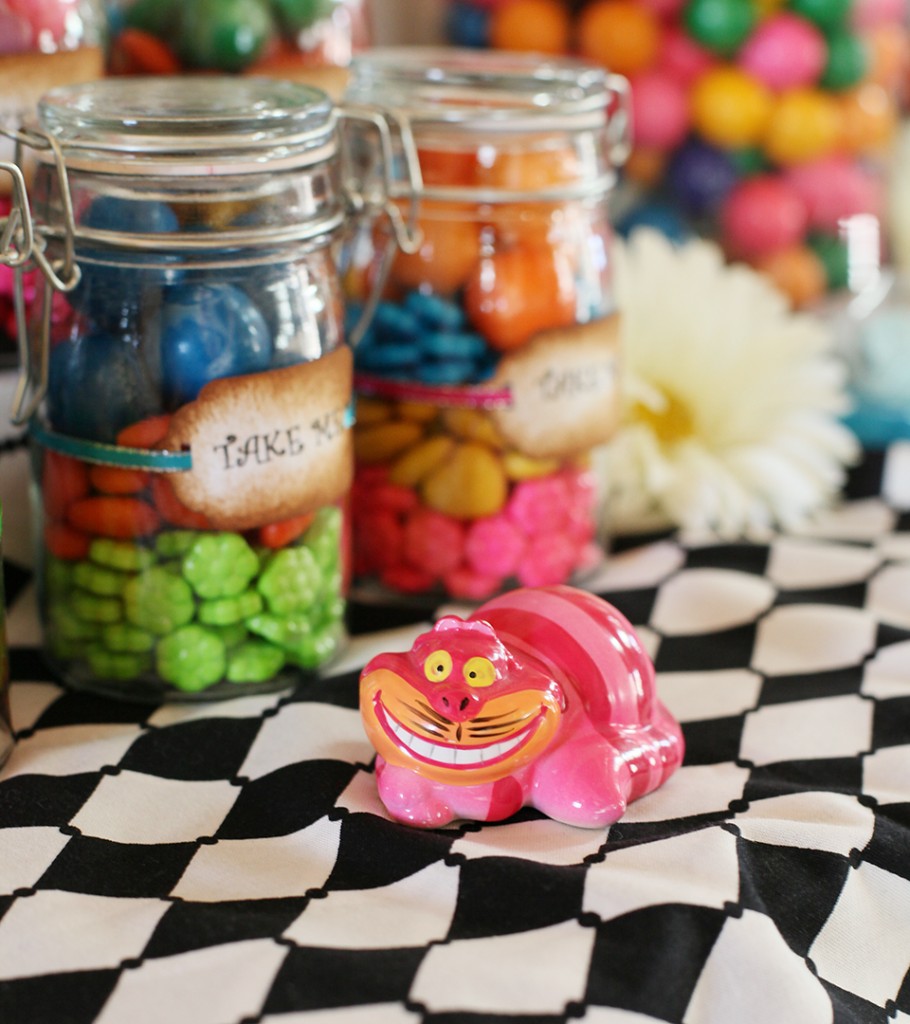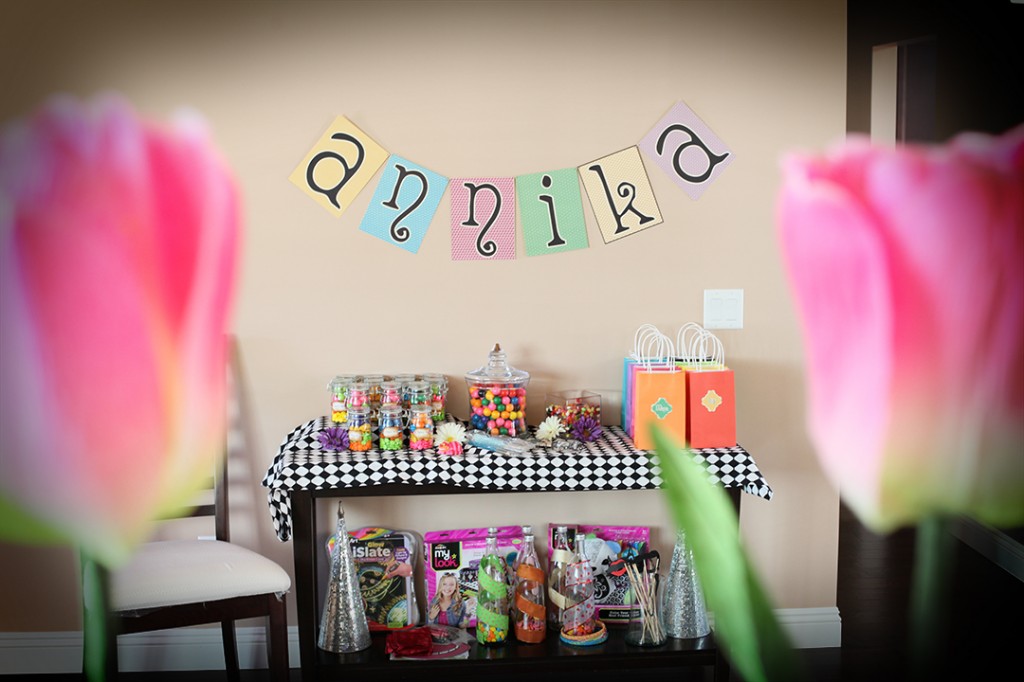 5)  LARGE HANGING CARDS:  We purchased a deck of jumbo cards and strung them up and hung them up all over the ceiling.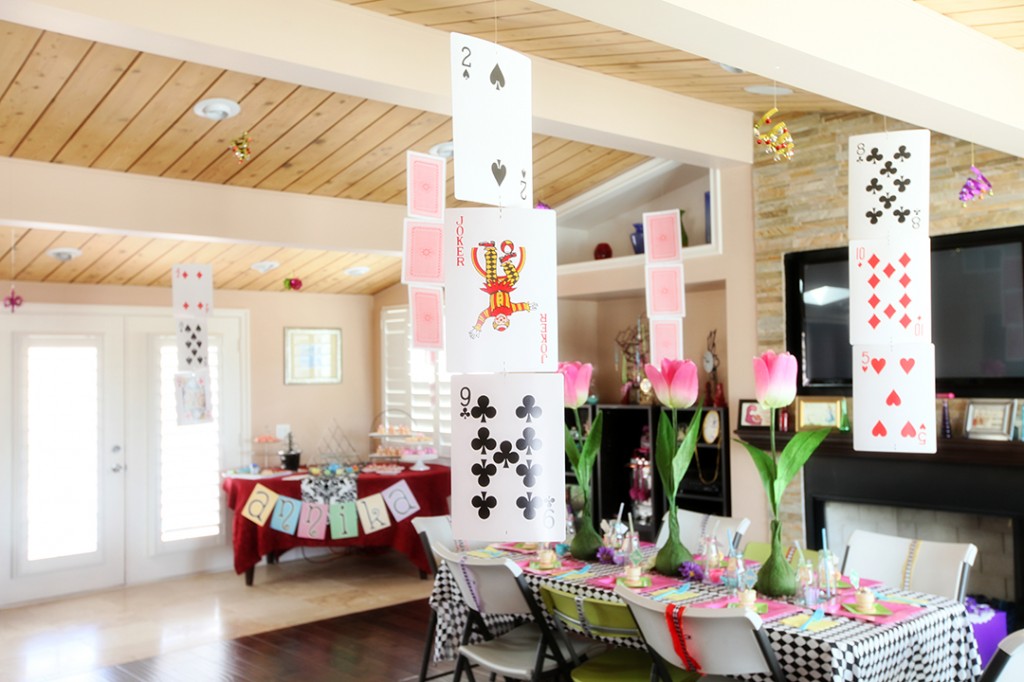 6)  ARROW SIGNS:  These were simply printed on a card stock paper and we added a thick cardboard strip to the backs of them to keep them sturdy.
7)  GIANT FLOWERS:  These were purchased at a party decor warehouse for $10 each.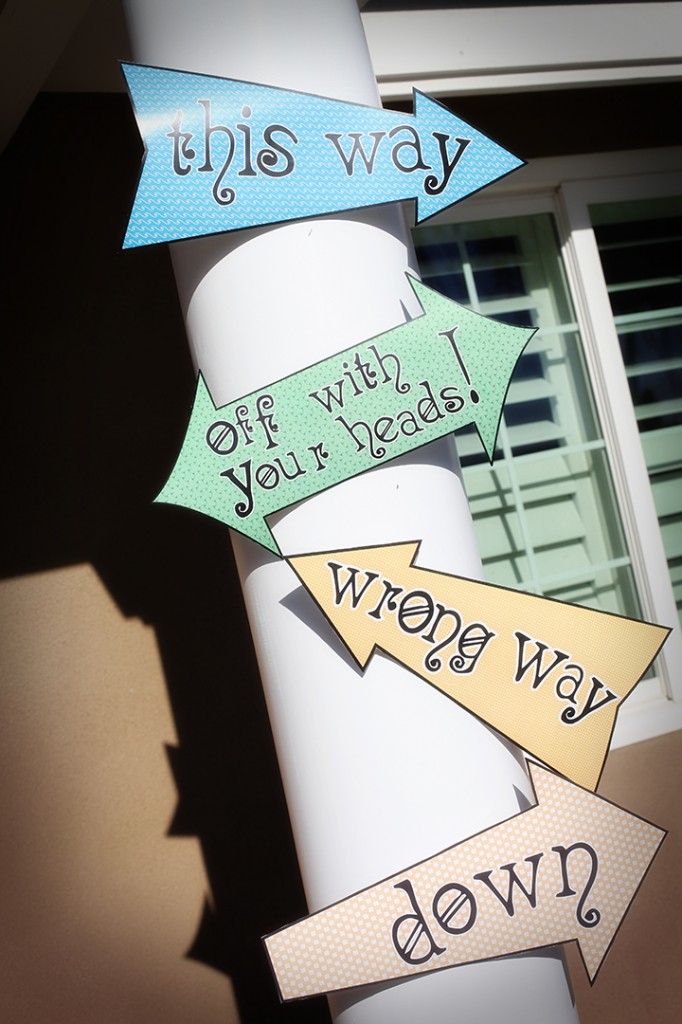 8)  ALICE TUTU:  This was completely handmade with regular tulle in different shades of blue and white.  We hot glued different cut out shapes and added ribbon.  It was beautiful!  This was definitely the most expensive item we made.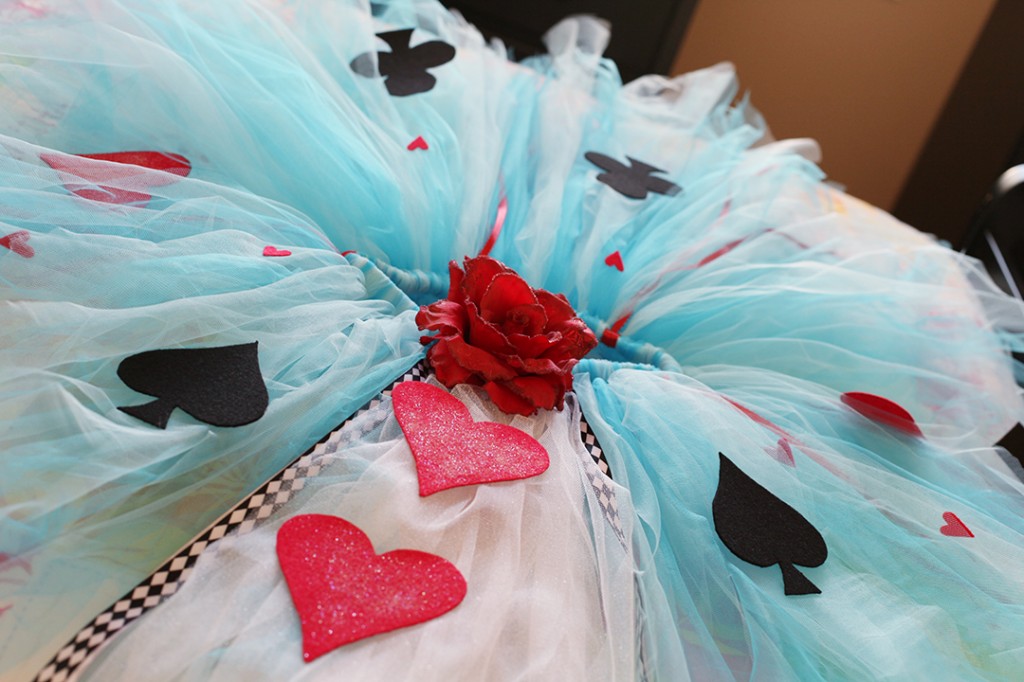 And the birthday girl loved every minute of her party!