My HB and I went to a Spanish Tapas restaurant to celebrate Valentine's Day over the weekend.  It was a Flamenco Dinner show with live music and beautiful dancers in lovely flamenco dresses.  Ever since I went to Spain back when I was 14, I've had a love affair with everything Flamenco and I didn't even realize it.  I have paintings of Flamenco dancers and even little figurines.  Even my wedding dress was inspired by it.  And they slowly collected over the years and I recently admitted to myself that hmmmm…..maybe I have a thing for Flamenco.  Perhaps I should take lessons myself and start stomping my shoes all over the house!  I bet my HB would love that! Olé!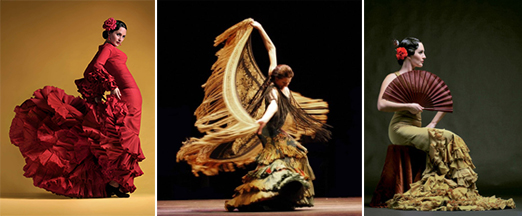 (Note:  The above flamenco photos were found on the web.)
Anyway, the restaurant we went to was called CAFE SEVILLA.  Our dinner show came with a prix fixed menu of a Salad, Seafood and Chicken Paella and a Creme Brulee dessert.  We also decided to order some add-on tapas.  I took my trusty camera with me to dinner but forgot to actually insert a memory card, so we had to resort to using our cell phones for pictures of our meal.  🙁  We had braised short rib, empenadas, mussels, tuna tartar and bacon wrapped dates stuffed with blue cheese.  Yeah, I know, we sort of over ordered.  We originally only ordered the dates and the tuna and then I realized Yelp had a check-in to receive a tapas trio platter for free so we got that as well.  We were STUFFED!!!  And that was before we even got to the actual paella.  Olé!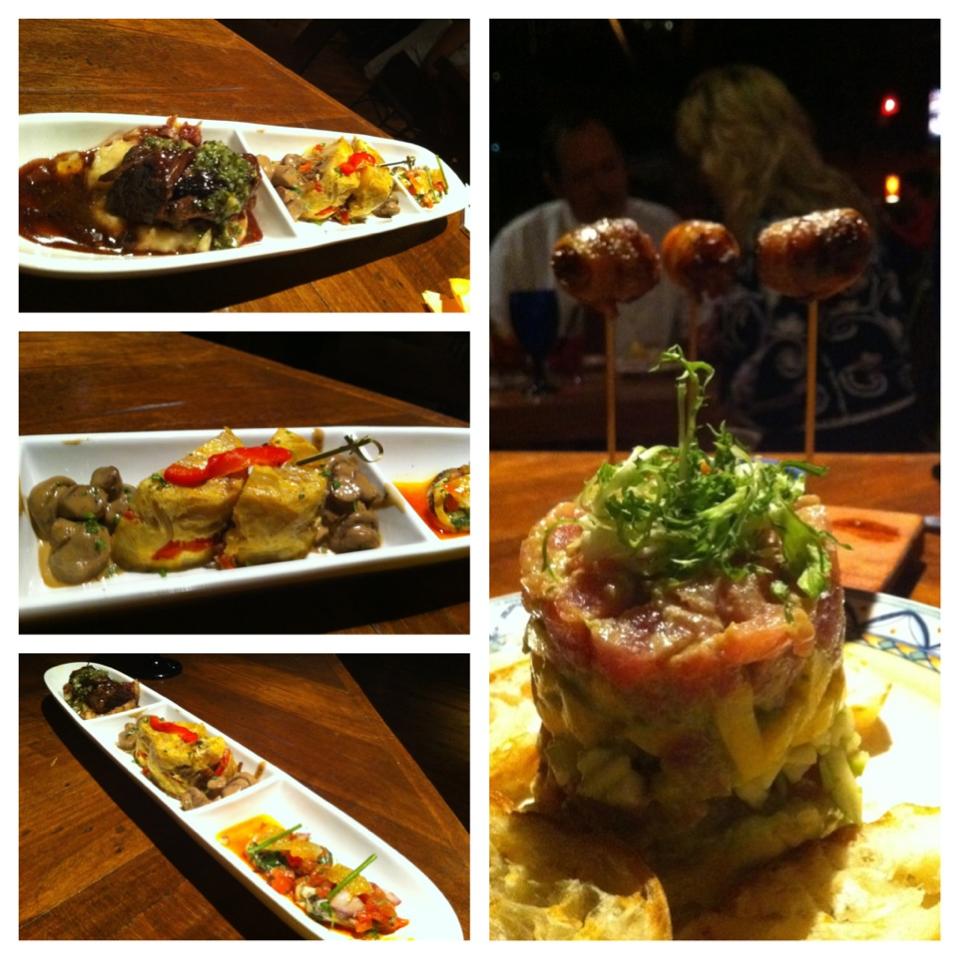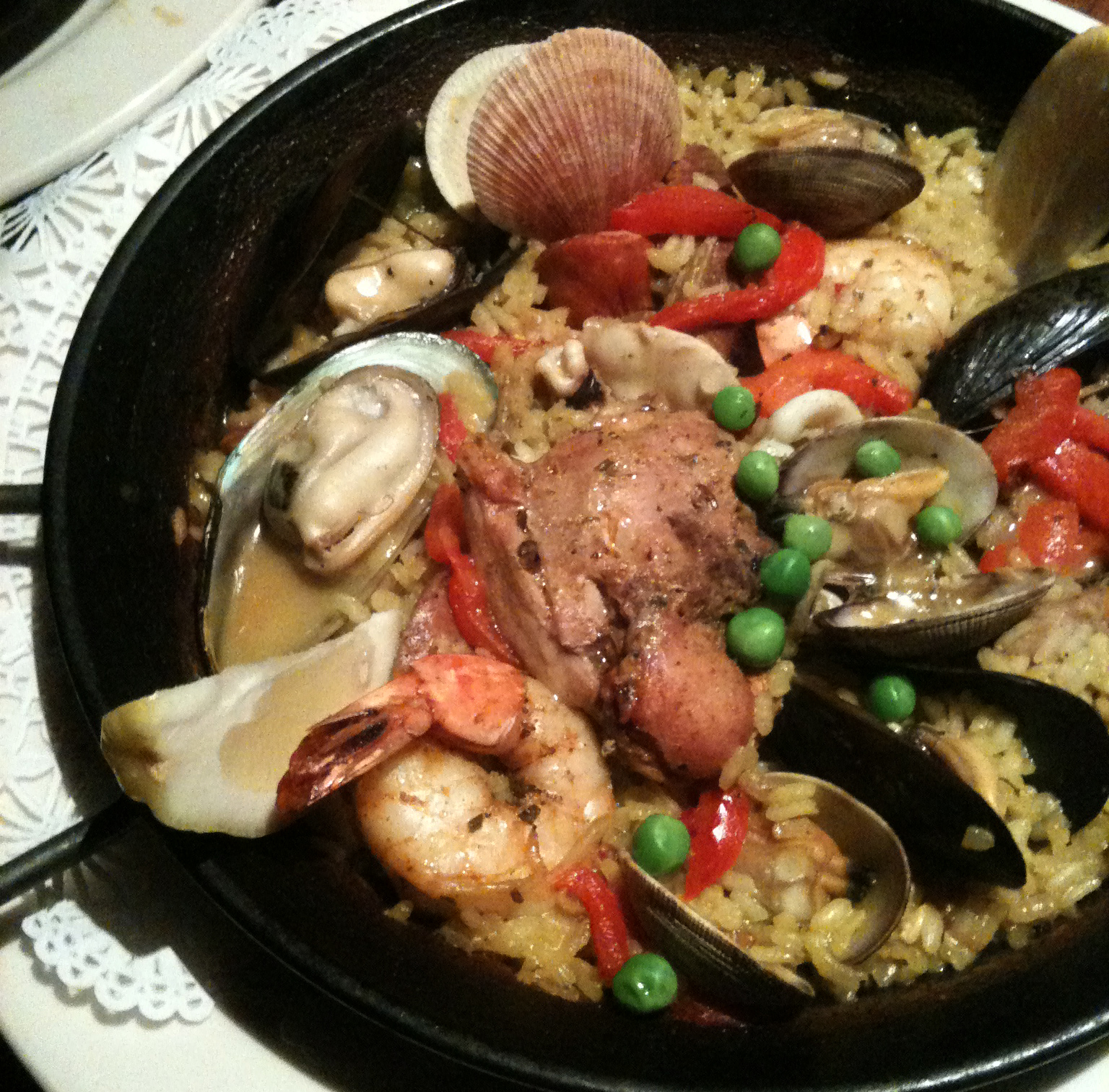 So in honor of Spanish cuisine, I'm making some oxtail today influenced by Spanish flavors.  I've been craving oxtail for the past few months anyways, so I'm going to kill two cows with one stone.  Olé!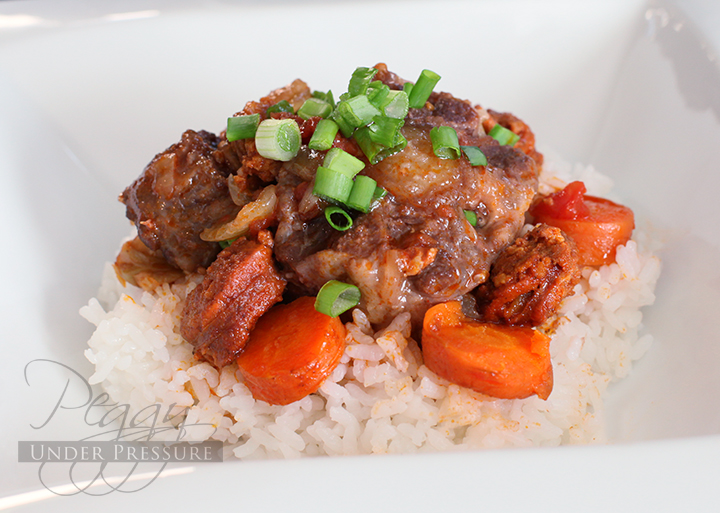 INGREDIENTS:
3 lbs Oxtails
1/4 lb of cured Chorizo, chopped
1 can whole Tomatoes
1 cup Red wine
1 large Onion, chopped
4 medium Carrots, chopped
4 Garlic cloves, chopped
2 Bay leaves
1 tsp Paprika
SERVE WITH:
Chopped Parsley or Chopped Green Onions
Splash of Red Wine Vinegar or Apple Cider Vinegar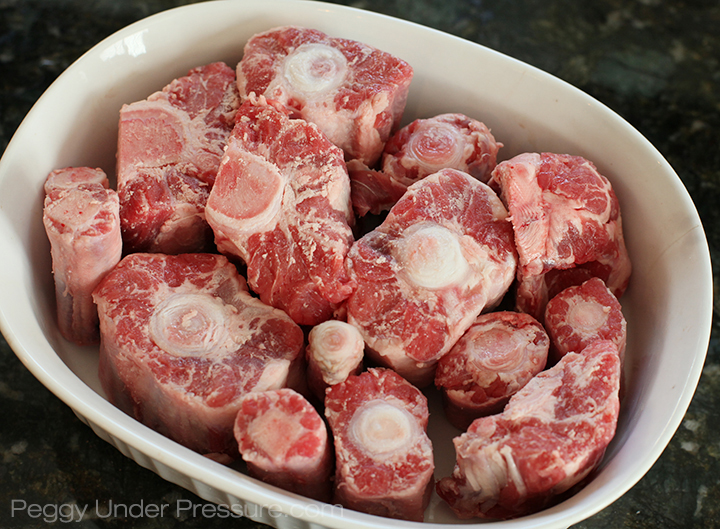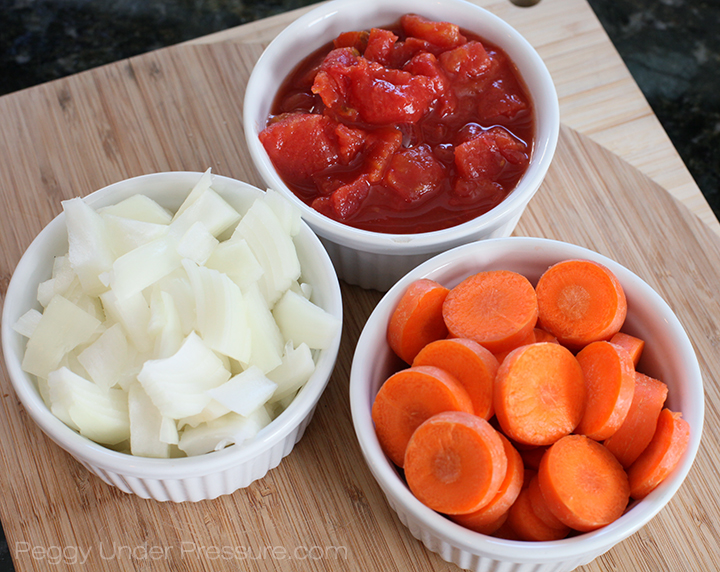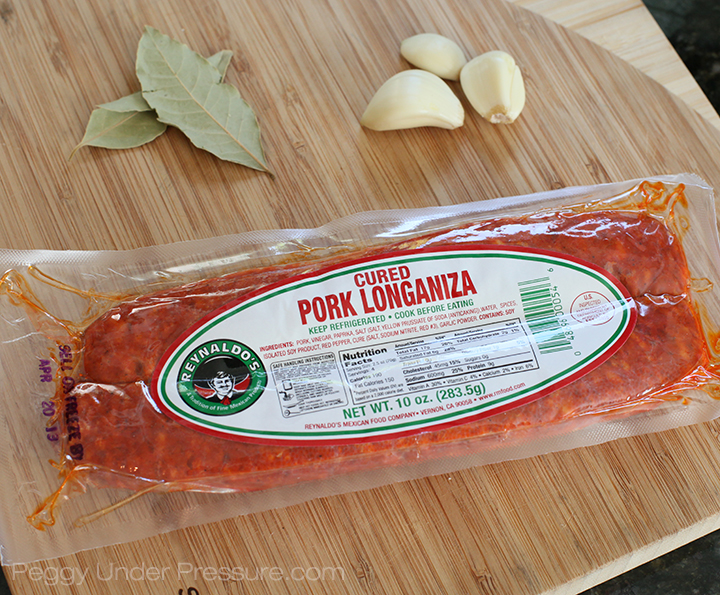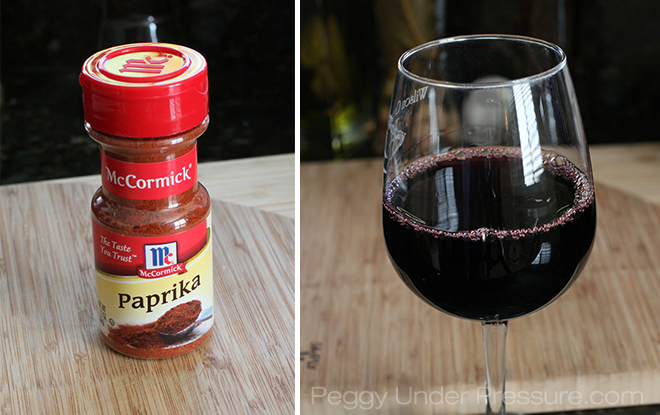 Place the oxtail into the main cooking pot of your pressure cooker.  Then add the rest of the ingredients into the pot in no particular order, however, put the carrots in last so it sits at the top. Avoid stirring and mixing.
Lock the lid by turning it and adjust the pressure valve to Airtight.
Program the cook time for 40-minutes and press Start.
That is all.  I love one pot meals!
I went and watched an episode of HOTEL IMPOSSIBLE while it cooked.  This show is my new go-to filler show to pass the time.  That and RESTAURANT IMPOSSIBLE.  What is up with the hosts from both shows being bald?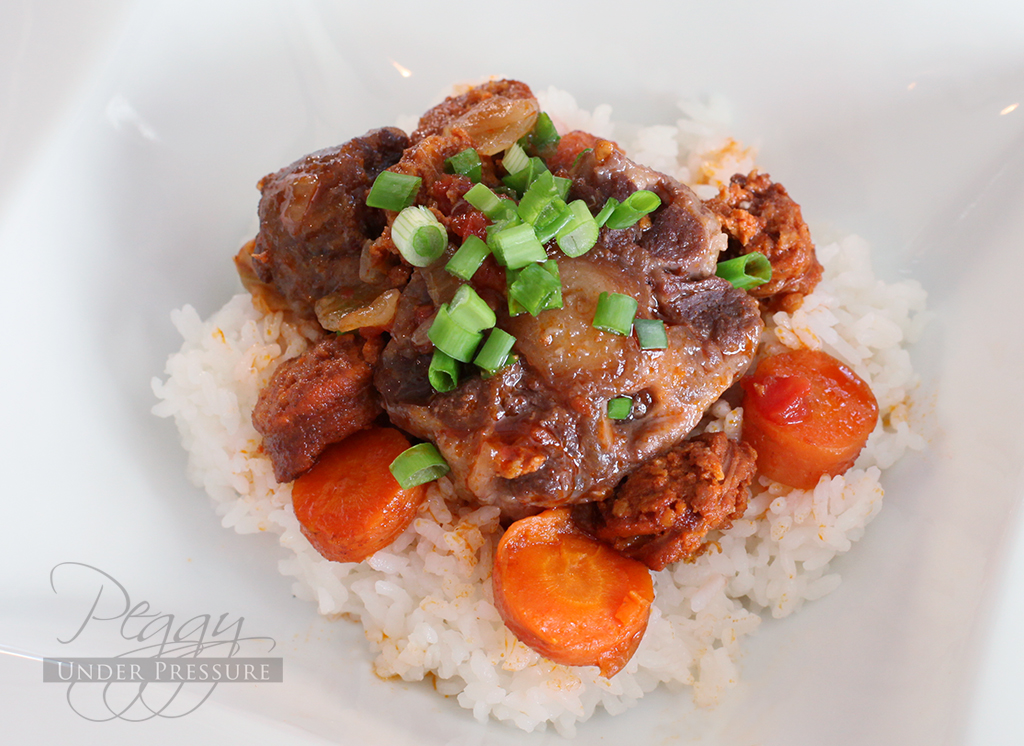 When the cooking cycle is complete, let the pressure cooker drop down in pressure naturally by itself.  Once all the pressure has dropped, on my pressure cooker, the flashing Keep Warm light will stop flashing and become solid.  Just in case, I turn the Pressure Valve to Exhaust to see if there is any remaining pressure.  Make sure the Float Valve has dropped as well.  Now it's safe to turn the lid to open it.
The pot smells divine.  The chorizo has tinted all the ingredients into a red and spicy hue.  Putting the carrots towards the top helps them to retain their shape and not turn into mush.  Give everything a gentle stir.
Serve with white rice.  Add a splash of Red Wine Vinegar and chopped green onions or parsley.  The vinegar actually cuts through the bold flavors and give it a tangy-ness to it.  I was pleasantly surprised by it.  The oxtail meat falls off the bone and melts in your mouth and the chorizo adds a soft and spicy texture.  The paprika also adds a bit of smokey flavor.  Feel free to substitute the oxtail for stew meat such as beef chunks and cook for also 40-minutes.  Olé!