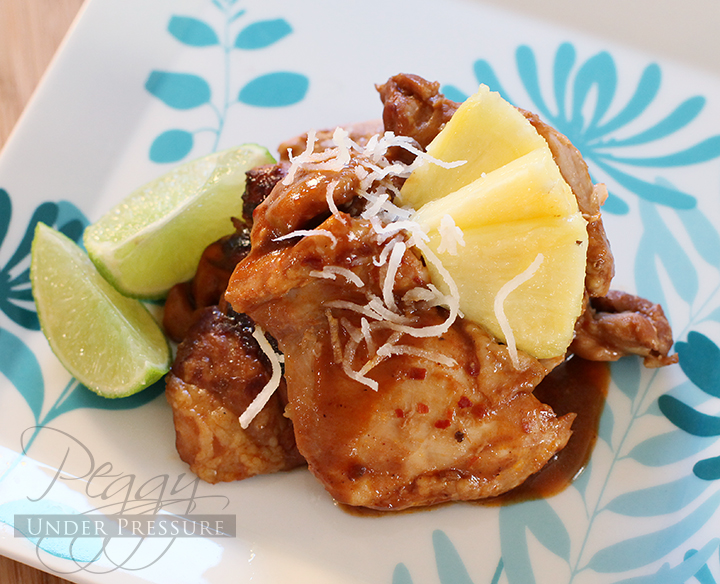 I seem to have a bad habit of constantly going on some kind of cooking break and neglecting this blog.  But I really do have a good excuse this time.  I had surgery around December, so I was out of commission for quite some time.  Then my sister's little dog passed away while I was babysitting him and that was devastating.  The desire to cook and play with recipes were pretty far from my mind.
But I have been researching and pinteresting (is that a verb?) lots of potential recipes ideas so the future of this blog can flourish once more.  "As God as my witness, I will never go hungry again!"
Browsing around Pinterest, I came upon a particular recipe that was pinned repeatedly, and in different variations.  It involved cooking the recipe in a slow cooker for hours.  I believe it was a good 6 hours and it only involved 3 ingredients.
Well…………..homie don't play that.  I turned 3 ingredients into 6, or was it 7?
I'm sure you've all seen the recipe of Chicken, Pineapples and BBQ sauce.  Throw it all into the slow cooker pot and wha la, you've got Hawaiian BBQ Chicken, the end.
Not if I can help it!
The trusty Peggy (which seriously needs a thorough bath time soon) whipped up my version in just 15 minutes!  I can always depend on Peggy to never fail me.
So shall we begin?
INGREDIENTS:
3lbs. Chicken (Frozen or Fresh; Breast, Thighs, Wings or Drumettes, the world is your oyster….or chicken coop)
1 Cup BBQ Sauce
2 Cups Diced Pineapples (Canned or Fresh, don't matter)
1 Cup Coconut Milk
1 Tsp Chili Flakes (Optional, or more if you like more kick)
Shredded Coconut (garnish)
Juice of Limes (garnish)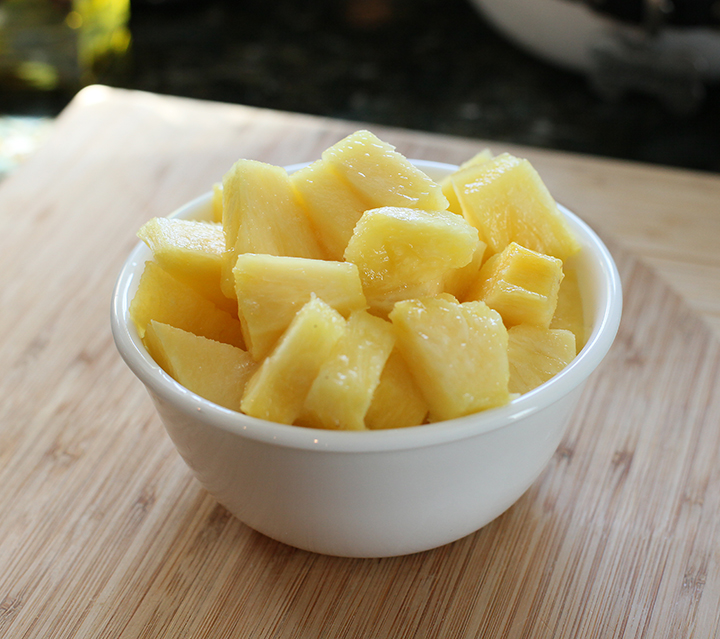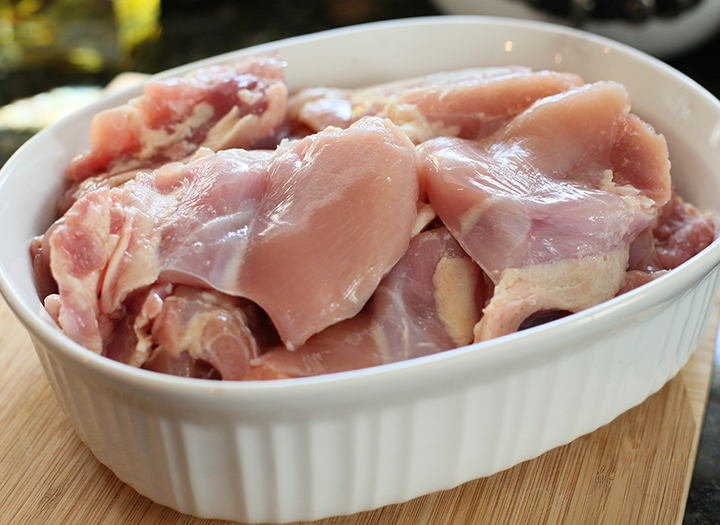 I used chicken thighs that the skin have been removed from and have been deboned.  Mix the BBQ Sauce, Coconut Milk and Chili Flakes together.  In the main cooking pan of your pressure cooker, put down the pineapples at the very bottom.  The reason why I put it on the bottom is that it will be closest to the heat source and will therefore render out the pineapple juice so the pressure cooker will use the juices to steam up and pressurize since the BBQ sauce mixture is quite thick and may burn if you put it on the very bottom.
Start dipping your chicken pieces in the BBQ sauce mixture, a thin coat is fine.  And put them into the pot one by one.  Pour the remaining sauce mixture over the chicken when you're all done.
Shut the lid of your cooker, turn to lock it.  Set the pressure valve to Airtight.  Program the cook time for 10-minutes and away we go!
La la la la……..
Ten to fifteen minutes is way better than 6 hours!
Once the cooking cycle is finished, your pressure cooker will beep and let you know that the chicken is ready to hula dance!  Release the pressure and unlock the lid.  The chicken and the pineapples will release a lot of juices during the pressure cooking process so everything will look extra liquidy.  Never fear.  Remove just the chicken with a pair of tongs and set aside temporarily.  Turn on the BROWNING feature on your pressure cooker by pressing the START button if you have this feature and reduce the sauce mixture so it's nice and thick.  I also took out my trusty potato masher and mashed down the pineapples so they were more pulpy.  (If you want the sauce extra thick, you can also make a flour roux with a bit of the liquid ladled out in a little bowl, mix a bit of flour with it until smooth and pour it back into the pot.)
Once the sauce has thickened to your desired consistency, put all the chicken back in.  Now it's ready to serve!  Serve it with rice or just eat it on its own.  Garnish with a healthy heap of shredded coconut and a squeeze of lime juice.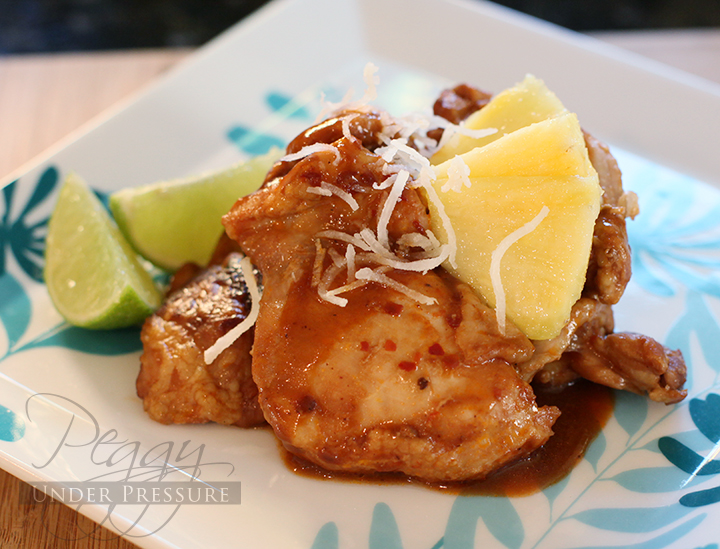 Seriously, the chicken was melt-in-your-mouth and super flavorful.  Tender, sweet and spicy…..just like me!
If you use wings and drumettes, this might be a good Super Bowl Sunday dish!  Go for it!
And if you remove the chili flakes, this would be totally a kid-friendly recipe.