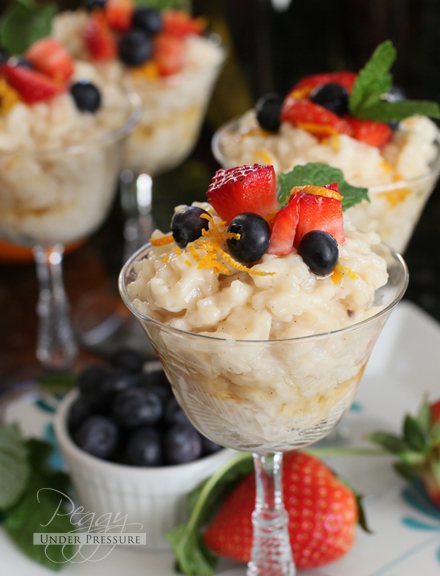 Where should I start?  It seems like decades have passed but really it's only been like one month.  But so much has happened!!!  The good, the bad and the ugly!!!
Let me start with the GOOD.  It is good that I was able to go on vacation for a week to Punta Cana, Dominican Republic.  It served as a little honeymoon for my Hubz and I.  We went during the week of Valentine's Day.  AND my birthday fell on the same week and also our 6-year anniversary of when we first met.  Triple yay!  The trip was awesome, had a fantastic time, relaxed and ate good food.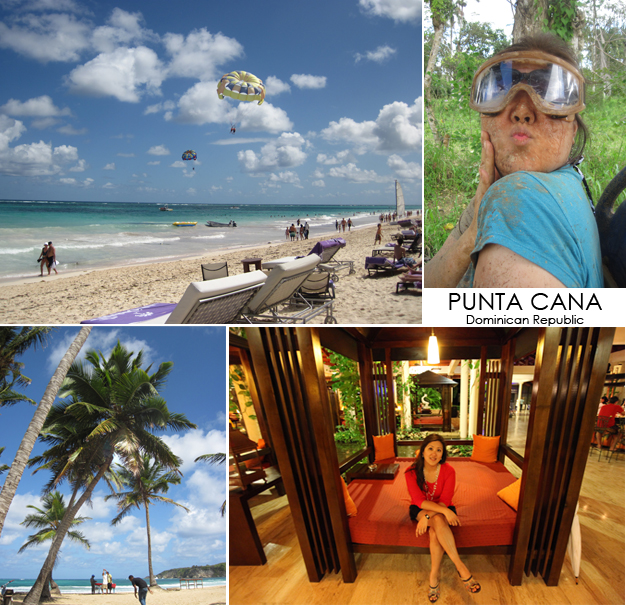 Also good is that I finally got to try a little recipe I've been harboring since my trip.  It was inspired by the local flavors of Punta Cana:  Coconut, cinnamon and cloves.  It was one of the best desserts I had the whole week there.  And I thought to myself that I just had to try making this and share it.
The BAD.  Oh, when it's bad, it's BAAAAAD!!!  My work has been killing me ever since I got back from my trip.  I get in extra early now and I'm just brain dead by the end of the day.  I try not to bring work home with me, but man, I totally need another vacation already!!!
OH THE UGLY!!!!  Most of you have probably noticed that my blog had been hacked for the last couple of weeks.  And I'm so sorry if anyone tried visiting my site and was redirected to all sorts of nonsense.  My good IT friend slaved away trying to help me fix this problem.  I don't know what I would have done without him.  I probably would have totally scrapped the blog!!!  It took us a couple of weeks, him mostly, to finally fix the problem…..I hope!!!  So the site is up and running.  If anyone comes across anything weird, please do not hesitate to let me know via facebook or email!!!  Thank you everyone for being so patient!!!
Now onto the yummy stuff.  COCONUT RICE PUDDING!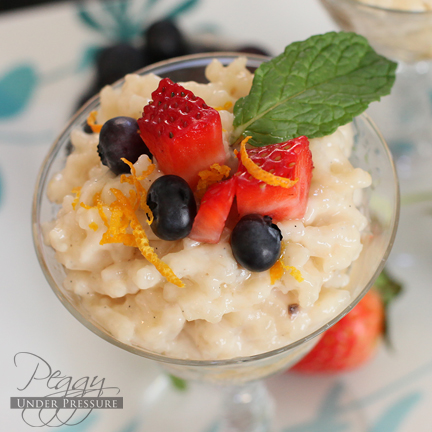 INGREDIENTS:
1 Cup Arborio Rice
3 Cups Coconut Milk (Unsweetened)
2 Cups Almond Milk (Unsweetened)
1 Cup Water
3 Cinnamon Sticks
1/2 Tsp Freshly Ground Cloves
1 Whole Vanilla Bean
3 Strips Orange Zest Strip
2 Cans Sweetened Condensed Milk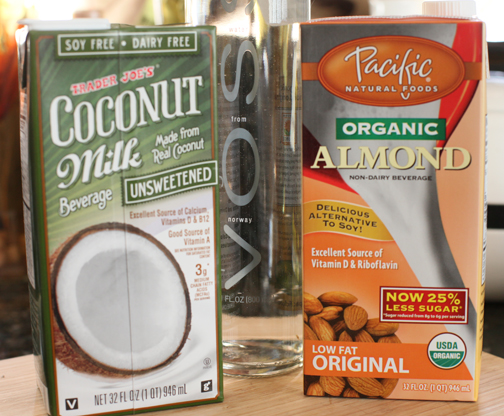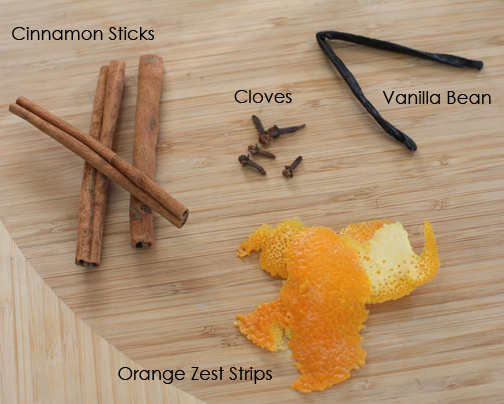 This recipe is super easy and you can dress it up however you like to make it look pretty.
First, pour all the liquid ingredients (except the condensed milk)  into the inner pot of your pressure cooker.  Press START to turn on the heating element of the machine.
Add the spices to the mixture.  Leave the cinnamon sticks and orange zest strips whole.  Grind the cloves up so it's a fine powder and add it in.  Using a knife, gently slice a long slit down the middle of the vanilla pod.  Scrap all the vanilla bean out over the pot and throw it in and swish it around.  Throw in the whole vanilla pod while you're at it.
Bring the whole mixture to a light simmer so all the aromatic spices are melding and you can just smell the mixture engulfing your senses.  Okay, that sounded too cheesy, but you get the drift.
Press the CANCEL button to turn off the machine's heating element.
Add the rice to the liquid mixture and give it a quick stir.
Close the lid down, turn it to lock it into place.  Adjust the Pressure Valve on the top to Airtight.
Program the machine to cook for 15-minutes.
Once the cooking is complete, let it drop down in pressure on its own.  Which means don't go running up to the machine and turn the valve to Exhaust.  The pressure should drop on its own in about 10-minutes.  Once all the pressure is gone, the Float Valve will drop, allowing you to unlock and open the lid.  Press the CANCEL button to turn off the Keep Warm feature.
Everything smells divine!  Pull out the cinnamon sticks, orange zest and vanilla pod and discard.
Open up the two cans of Sweetened Condensed Milk and add it all to the rice pudding.  Give everything a really good and thorough mix.  Allow it to cool slightly, then cover and place into the refrigerator to cool completely.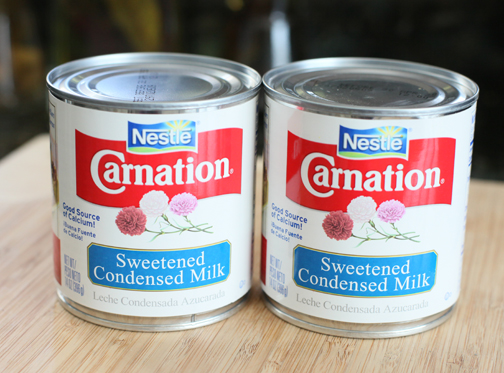 Rice pudding is fine if you want to serve it warm but I wanted to serve mine cold since I'm drizzling a bit of honey over it. I didn't want the honey to melt and pool to the bottom.
Serve the pudding in any pretty little dish you have.  Garnish with a bit of honey, sliced strawberries and blueberries.  Add a bit of orange zest and a sprinkle of ground nutmeg.  And a mint leaf will add that pop of color.  Rice pudding really isn't all that visually appealing, so dressing it up will make all your guests drool oooh and ahhhh.
ENJOY!!!