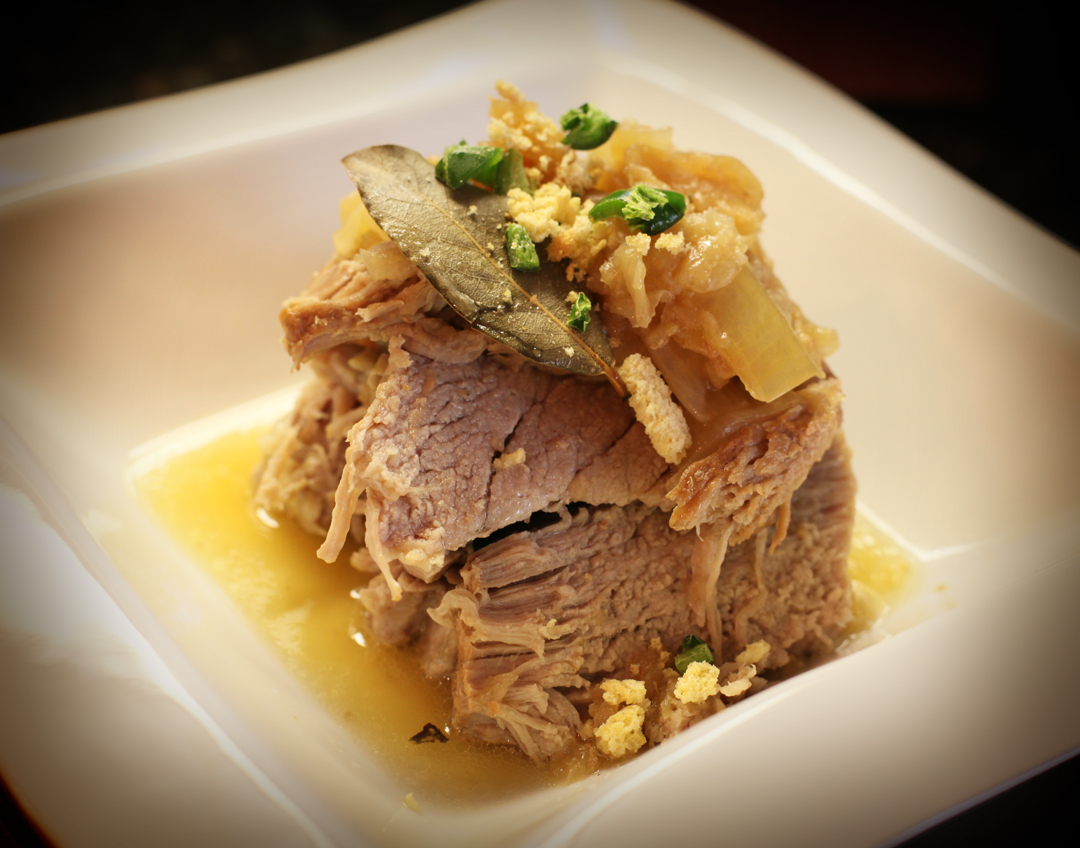 This is going to be a super duper quicky.  In other words, it's a recipe that does not demand a whole lot of attention.  You throw everything together into a pot and set it and forget it.  (Like I did.  I literally cooked it, went and took a nap and when I woke up, it was dark.  Hence the crappy lighting in my photo.  *sniff sniff*)
Anyway, in about an hour , you will have dinner ready for the hungry family.  Seriously, I'm not kidding.
I was browsing through The Pioneer Woman's website again and saw this recipe and realized I had all the ingredients.  And the rest is history.
INGREDIENTS:
3-5 lb. Pork Rump or Pork Tenderloin
3 Apples (Sliced)
1 Whole Onion (Sliced)
2 Bay Leaves (Not pictured)
2 Cups Apple Juice
1 Cup Broth (Chicken, Beef or Vegetable, doesn't matter)
Salt & Pepper to taste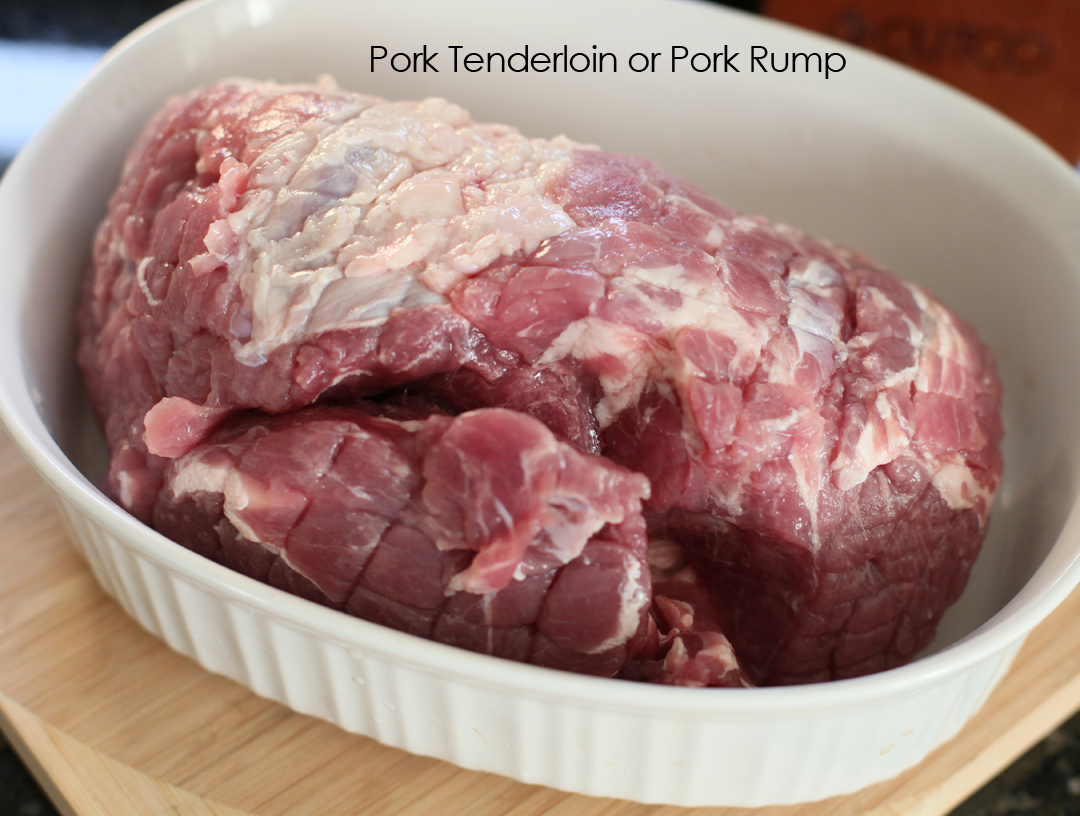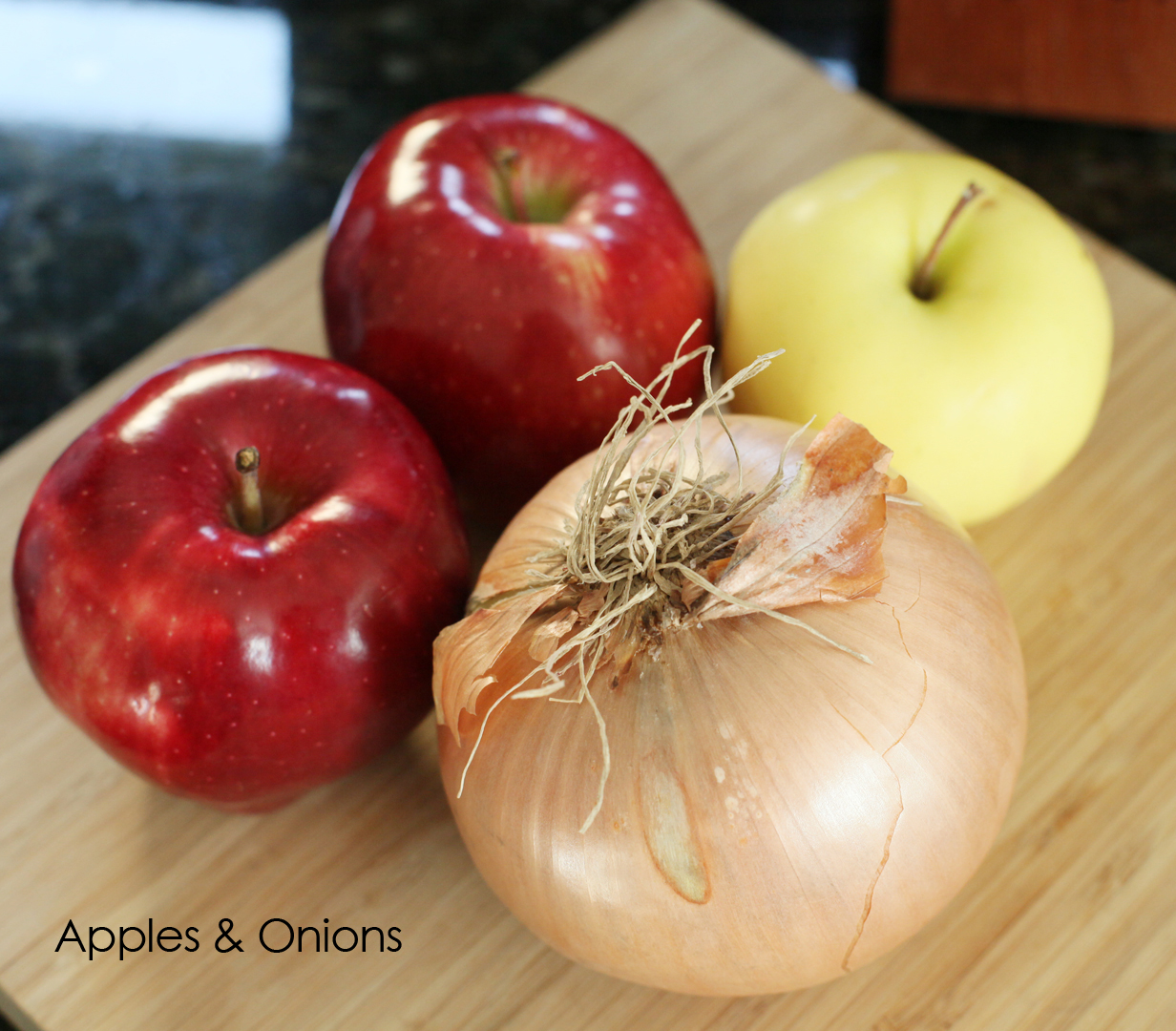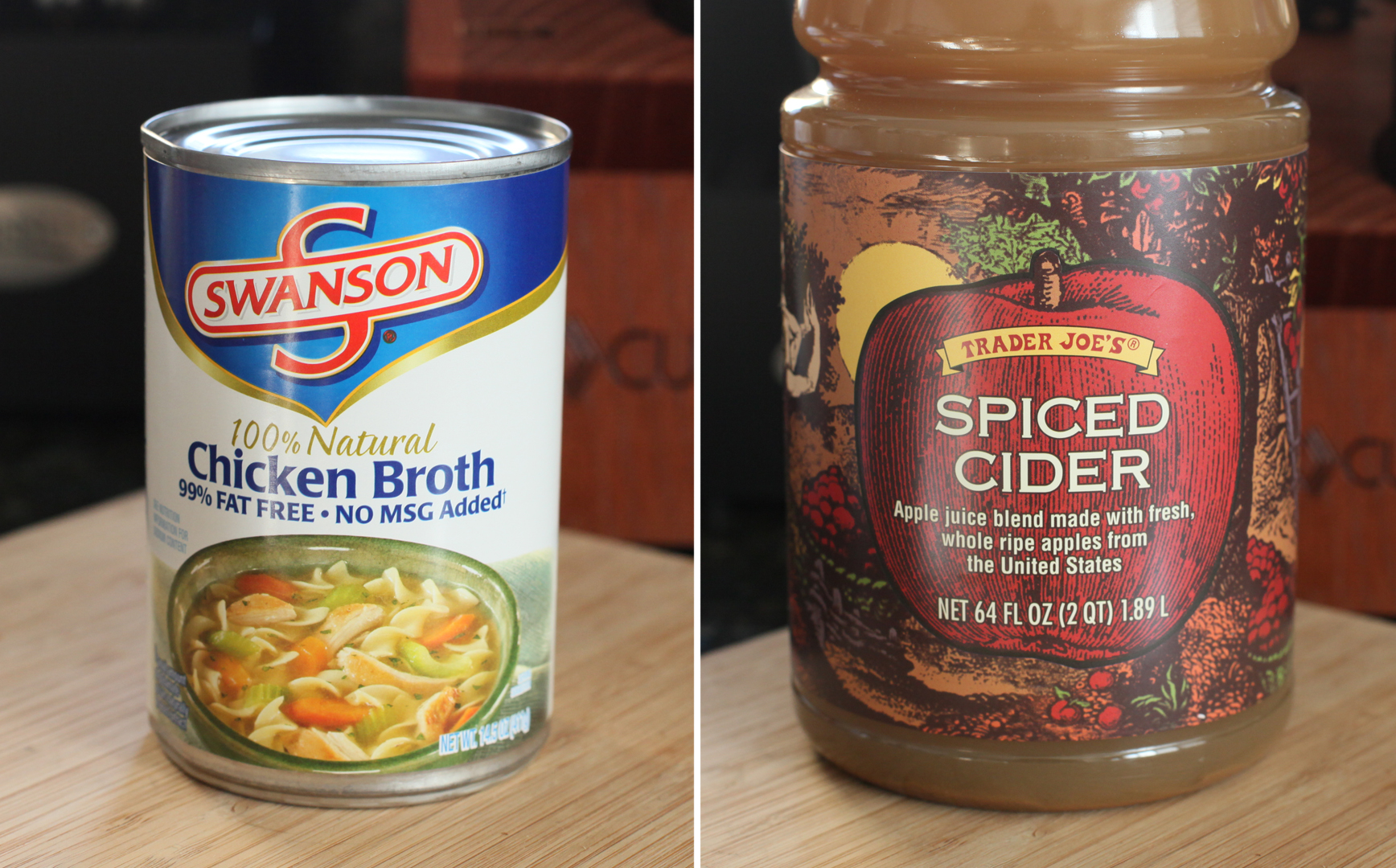 Remove any unwanted fatty pieces from the pork.  Season it with salt and pepper on both sides.
Place all the onions and apples into the cooking pot.  Pour in the apple juice and broth.  Place the pork rump directly into all of that sweet goodness.
Shut the lid and turn it to lock it into place.
Program the pressure cooker for 60-minutes by pressing the PRESSURE COOK TIME button until the green display shows 60, then press START.  Make sure the Pressure Valve is set to Airtight.  That's pretty much it.  It'll take 5-10 minutes for the machine to heat up and build up the pressure.  Once it reaches pressure, the letter P will display on the red digital read-out.  And the 60-minute cook time will begin to count down.
I went and took a nap and woke up too late, but the pressure cooker had finished cooking and kept my food warm.  It also dropped the pressure down on its own.
Release any remaining pressure and turn to open the lid.  The onions and apples will pretty much melt as soon as you stir the contents.  The pork is super juicy and tender. Season with salt and pepper if you wish.  Slice it into thick slices and serve over mashed potatoes or stuffing with some of the apple and onion gravy.
The end!  Goodbye!  So long!  Adios!  Sayonara!